Discover more from Counterpoint
The world according to Pulitzer Prize-winning political cartoonists — Democrat, Republican, Independent and IDGAF.
Over 77,000 subscribers
📺 "Ignorant Slut" Edition
Ring in the weekend with this special extra Friday email with two 'toons from Rob and Chip. Friday emails are usually reserved for paying subscribers only, but their banter today is too good to keep to ourselves.
---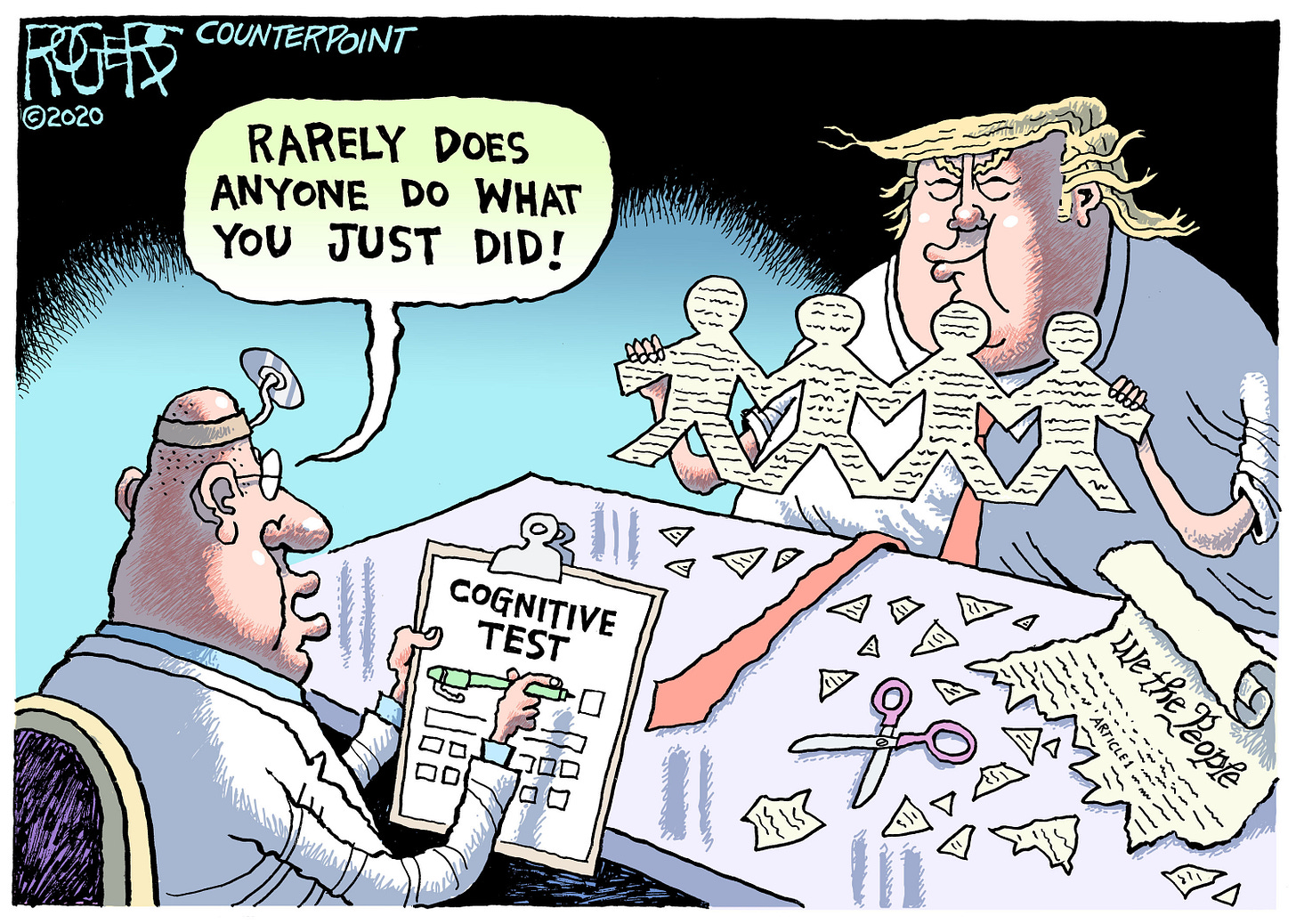 "The cartoons you see here don't always happen in a vacuum. One of the things I love about being a part of the Counterpoint family is that we bounce ideas off each other—especially helpful for people like me who no longer have a newspaper editor to lean on. We post sketches in an online forum and our fellow cartoonists chime in. This week a couple of wisecracks from Nick Anderson, Kal and Rick McKee inspired me to draw this cartoon. (Rick said he actually LOL'd when he saw the sketch.) While talking over possible topics with Chip Bok, my partner in crime today, he laughed hardest at this idea. To quote Ringo: I get by with a little help from my friends." -RR
🔵 Cartoon by Rob Rogers for Counterpoint
---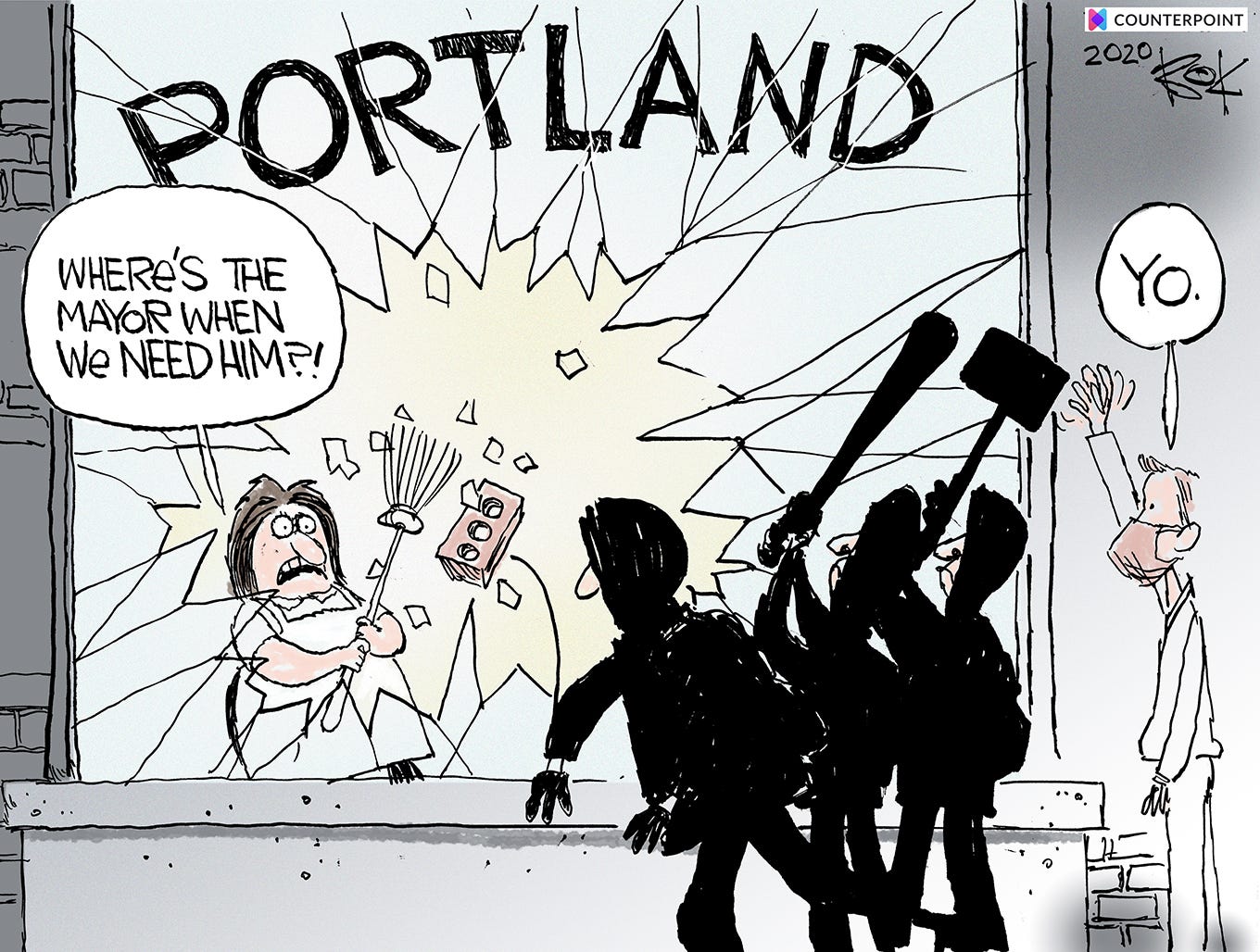 "Portland Mayor Ted Wheeler joined the mob Wednesday night—and got booed and teargassed for his efforts. And I got a cartoon idea. But my sketch contained a couple of mental maneuvers making it tough on the poor reader. Not only that, my lefty Counterpoint counterpart Rob Rogers didn't care for the whole point of the thing. He thought Mayor Wheeler had done a splendid job over the past 50 days during which the mob trashed his town's working class shopkeepers. And, "oh, by the way," Rob added, "why don't you tweak that cartoon and just have the woman say, Where's the mayor when you need him?" Perfect. Thanks, Rob, you ignorant slut." -CB
🔴 Cartoon by Chip Bok for Counterpoint
---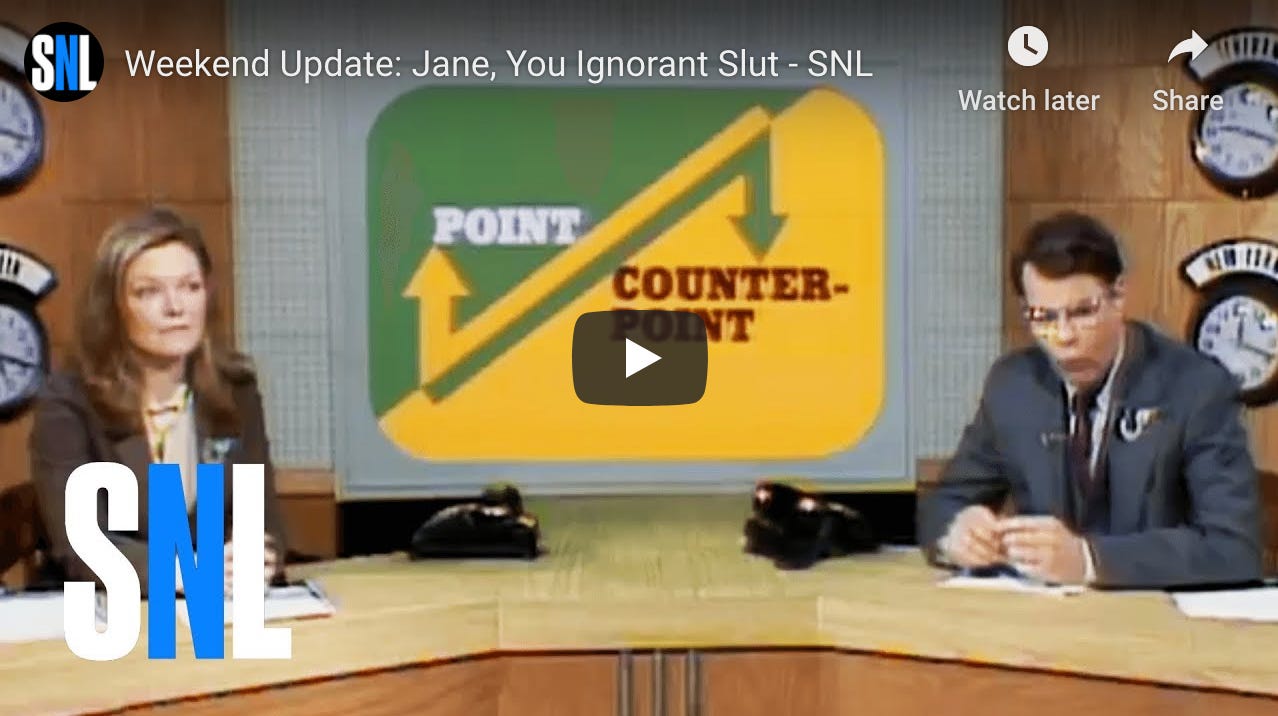 ---
Share your feedback with Rob and Chip! Reply to this email.
Did someone forward this email to you? Subscribe here.